S T R E S S
AT : OFFICE
Dang Dang Dang Pang PINGGG!
I

am so stressed out about my job today ....
Sangat stress.
nak tengok macam ne eida tekanan tak?
meh tengok ni..
Answering inbound calls then assisting customers with issues.
Kena calling customer then advising them of outstanding account payments
# Pekara paling benci, when i make a call or answeing call ada saje yang tanya benda yang
tak sepatutnya, or when i ask them nicely dorang ye feedback macam......*****
menang mendatangkan kemarahan diri eida lah ka
n..
-
-
preparing a document need to submission
preparing cover note for invoice statment
Sorts all the important documents by account name or policy number, and processes invoices for payment....
seriously dang dang ping today!!
*oh,i love this job! but today make me rasa nak jerit nak sepahkan office macam nie
semua benda entah letak mana..
-
-
-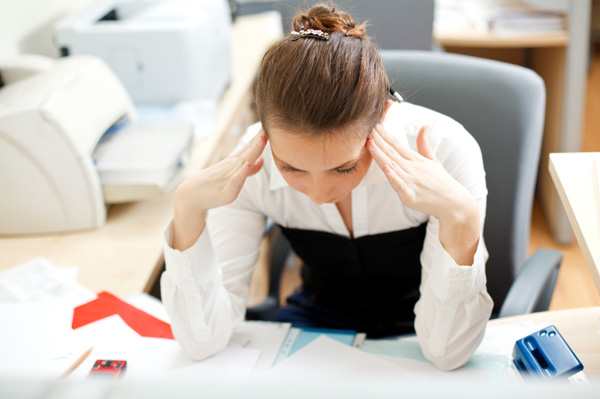 Dear u all, can i said something?
I really really feel tired, i really really feel depressed and stress much
i feel weak and dizzy...uwaaaa, i really need some massage..
i need a time to clear my head yang dah overload ni...
i think i should plan for my vacation kowt, so that i will come back with a feeling fresh..
maybe...then tak da lah diri ini, penat,letih bagai
6 1/2

half already, eida kerja kerja kerja, since zaman belajar lagi
tak ada yang cuti lama,paling lama stay rumah tak keje pun 2 weeks je.
Oh my..i really feel tired , and i feel stress with this job.
badan ni dah rasa macam biskut masuk angin,memau...penat,letih,stress!!
bukan stress sebab apa sangat pun
many people said,kerja office duduk rilex rilex je.
nah meh me nak answer... " kerja rilex memang rilex duduk bawah air cond apa, but full of stress ok..lagi-lagi macam eyda duduk bawah finance., need to handle a payment, buat rekod,filling bagai"
sangat tekanan.
1st yang make me stress sangat is my boss yang very careless and sangat menyerabutkan.
menyerabutkan yang eida maksudkan disini
"BERSEPAH'
eida pantang,bila ada benda bersepah,sakit mata,sakit mata...
when i put a file nicely,sure dia akan amik , then main letak
then bila cari.. he will ask me to find it..
then mula kata "where ya that file?"
oh my, gila kentang stress...
my boss ni ok je, just dia ni "

MENYERABUTKAN, KELAM KABUT

"
oh my, lucky me i just mengantikan staf yang giving birth till end of this month
. dear 30july,please come quickly
tak sabar nak bla dari office nie....
:(
# even dulu 6years kerja pelbagai jenis job,tak pernah nak stress sampai menitis air mata. dulu stress kerja pun keje kfc, tapi stress dia still i can manage,leh handle, still can laugh and smile. ini sampai menangis, nampak ye memang tahap dewa eida stress. I really need some rest, some vacation !! i really !!
30 july. i wait for u.
.

till then

.